New beginnings: SEVENSTORE Norfolk Street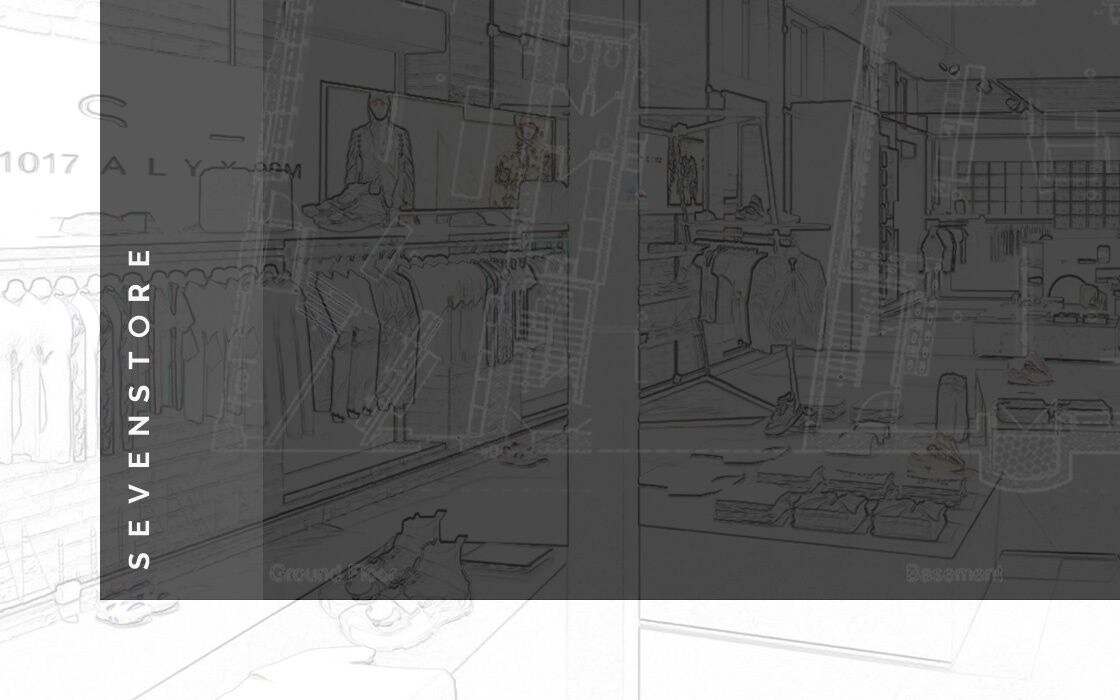 New retail and creative space to open in the Baltic Triangle, Liverpool, 16
th
May
SEVENSTORE is a new community-led, future-fashion and creative retail space set to open within Liverpool's Baltic Triangle this month.
The innovative new space has been conceived as a thought provoking, barrier breaking and future shaping retailer. Set within a minimalist, future-tech warehouse in Liverpool's post-industrial heartland, SEVENSTORE's new home promotes creative collaboration, placing globally recognised fashion houses next to emerging talents. The new store will utilise the technologies of the future to share stories from across the world - Paris, Tokyo and London - with the streets of Liverpool.
SEVENSTORE's roster of brands looks past the traditional view of Menswear - hitting varied cultural touch points to give a full view of modern fashion consumption, disparate influences joined by technology and a new sense of community and progression.
Newgen labels like Martine Rose hang alongside Acne Studios, Samuel Ross' A-Cold-Wall* sits next to Off-White, with 1017 ALYX 9SM's unconventional luxury mixing with Arc'teryx's outdoor pedigree and Needles offbeat Americana.
Speaking about the store's launch, SEVENSTORE Buying Director Mark Macdonald said: "SEVENSTORE will display that retail is far from dead. A carefully curated mix of fashion, music and art will intertwine throughout our seven week editions instore, with all of our activity looking to bring the store as close to the community as possible."
Beyond the retail space, the SEVENSTORE ethos is carried into every aspect of its web presence – an e-commerce landscape that has attracted 2.4m visitors since its launch. The site is centred around industrial, minimalist design with future proof e-commerce functionality, translating the store experience directly to web. Additionally, the site is designed to allow for constant evolution, adaptability, and change to coincide with the revolving seven week 'Editions' creative projects. Fundamentally the site is a reflection of the ever-changing community it is part of.
The brand-new retail space is situated in the heart of the Baltic Triangle, a hospitable proving ground for the city's leading creative minds and innovators. Here, SEVENSTORE will work to match the levels of innovation displayed by the businesses and studios who's output in the last decade has firmly established the district as a creative hotbed in the North. Following in the footsteps of Baltic Creative CIC, SEVENSTORE arrives with an emphasis on community, operating with a model that feeds in a diverse range of fashion, art and music to the people of Liverpool on a level that is accessible to all.
Working alongside design agency Start, SEVENSTORE has been created to cater to the needs of a future-proof retail and creative space. The store will attempt to blur the lines between the two, bringing together a range of curated content that inspires and informs the other in tandem. Spread across two floors in a repurposed industrial warehouse, the space pairs both a retail focussed ground floor with an expansive basement equipped to house a range of music events, panel discussions and brand activations, complete with bespoke AV screens and PA system.
"Created from the ground up – and designed to celebrate culture and styles through curated experiences – SEVENSTORE is the up-start staging and intervention in this non-traditional location. The store is designed with humility and minimalist fixturing in respect of the Baltic Triangle buildings heritage. Powerful A/V installations deliver disruptive and distinctive storytelling amplifying ranges and styles and differentiating the entire experience for customers." – START
SEVENSTORE believe fashion is more than clothes, shoes and accessories. And retail is more than windows, rails and tills. Fashion is shaped by community, technology and expression. SEVENSTORE connects people to these ideas. Inspired by Liverpool's history of commerce – the seven streets that were the backbone of one of the world's most industrious cities – SEVENSTORE challenge perspectives, curating culture for the new era.