Following on from conception back in July, Manchester streetwear centric
GRAMM
and SEVENSTORE combine again for a restock on an exclusive capsule collection.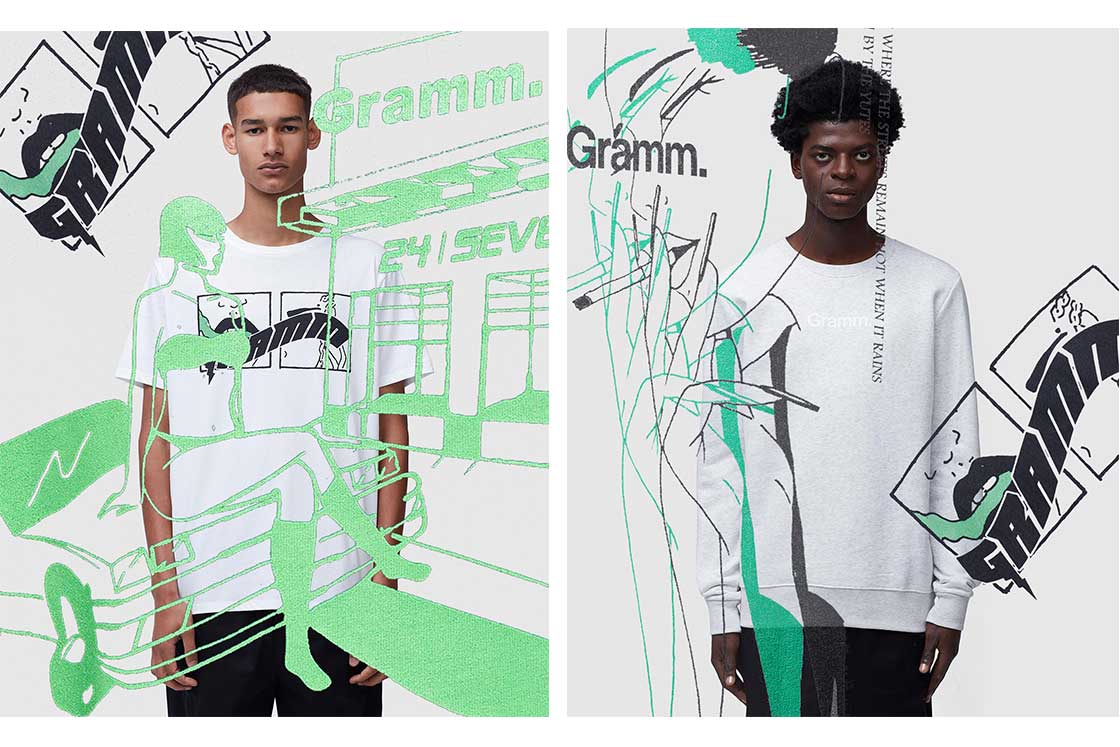 Drawing inspiration from memories, places, moments and feelings, this collection of graphic prints is summarised by creating a body of work with no boundaries whether that be in a creative aspect or in life in general.
"Youth culture more than ever is at the forefront of most things from fashion to music, even to sport. It's the youth that are dictating what's cool and what's not." An idea presented by GRAMM creative director, AK. Collaboration has always been at the forefront of GRAMM and this partnership with SEVENSTORE is a verification to encourage young creatives to collaborate, communicate and create. A brand formed on the fundamentals of mannerisms and mentality of inner-city youth culture, GRAMM's collaborations with SEVENSTORE unite people from both Manchester and Liverpool.
Their next collaboration will see the re-release of the capsule collection consisting of three items which will be available in-store and online from 24
th
October. In true fashion, this is only the beginning of GRAMM and SEVENSTORE with a undisclosed collection and another event due to take place later in the year.
Shop GRAMM
in-store
and online from 24
th
October 2019.