Coming of Age: Nike Air Max 98 Gundam
In a culture of rarer is better, Nike has the pick of its extensive archive of cult classics and brilliantly designed, under-appreciated gems to have a second bite of the cherry with this generation's streetwear-crazed youth.

With the stratospheric success of the Air Max 97 last year, 2018 sees another Air Max model come of age. At 20 years old, the 98 is growing into its bulkier frame.
Originally released to underwhelming overall sales (but generally positive reaction from Sneakerheads), the silhouette had sleek shoes to fill: the universally revered design of La Silver just a year prior meant fans weren't looking for a change of pace – they were still in the throes of passion for sexy, yet understated, futurism.
Instead, Nike served them the same iconic midsole paired with a bold upper that was less flowing 3M, more textured panelling. Visually, it was jarring in comparison. The Red, Blue, White and Navy colourway, inspired by the legendary Gundam anime, had little of the tonal minimalism of the 97 but maintained the link to futuristic tech - albeit giant, imaginary robots this time around. It was Nike's refusal to stand still – the general public may not have been ready to leave the 97, but, as innovators, Nike continued to push things forwards.

The Air Max 98's 20th anniversary couldn't have come at a better time for the sneaker, with the wider fashion word enamoured with all things bulky. There are few other periods of fashion in which Balenciaga's Triple S would be a footwear grail, and despite new colourways, Instagram ubiquity and production of the model moving from Italy to China, appetite for the silhouette is still as large as its sole, especially in the streetwear community. For now, bigger is better – good news (commercially) for the 97's larger little brother.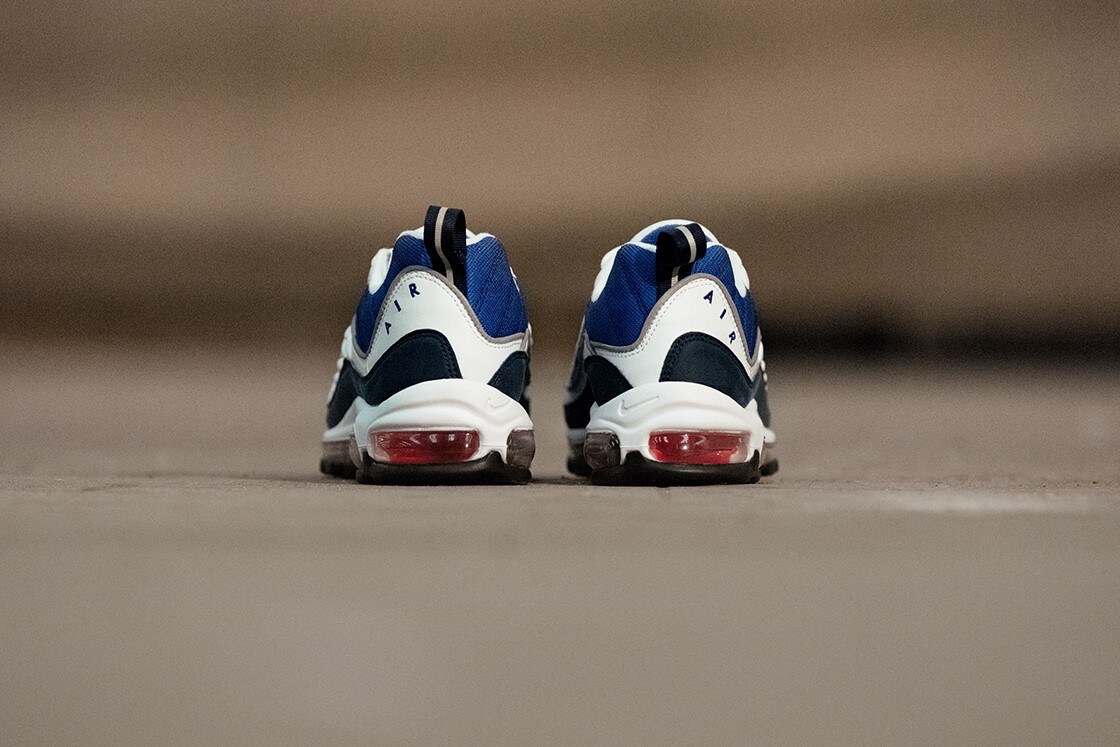 It may not have appeared on runways back in '98, but the pockets of fans who loved the shoe saw the silhouette get no less than it deserved when Supreme brought it back into focus in 2016. This time, there was no chance of the Air Max Plus overshadowing the release, and it brought the sneaker to the attention of younger fans who had previously never clapped eyes on it.

For some, the hype surrounding Supreme is enough to warrant a purchase. For others, the 98 means much more than that. From early memories of paternal style to a gateway into an online community, this more obscure entry in the Air Max franchise continues to make a lasting impact on the youth, the culture, and the pavements.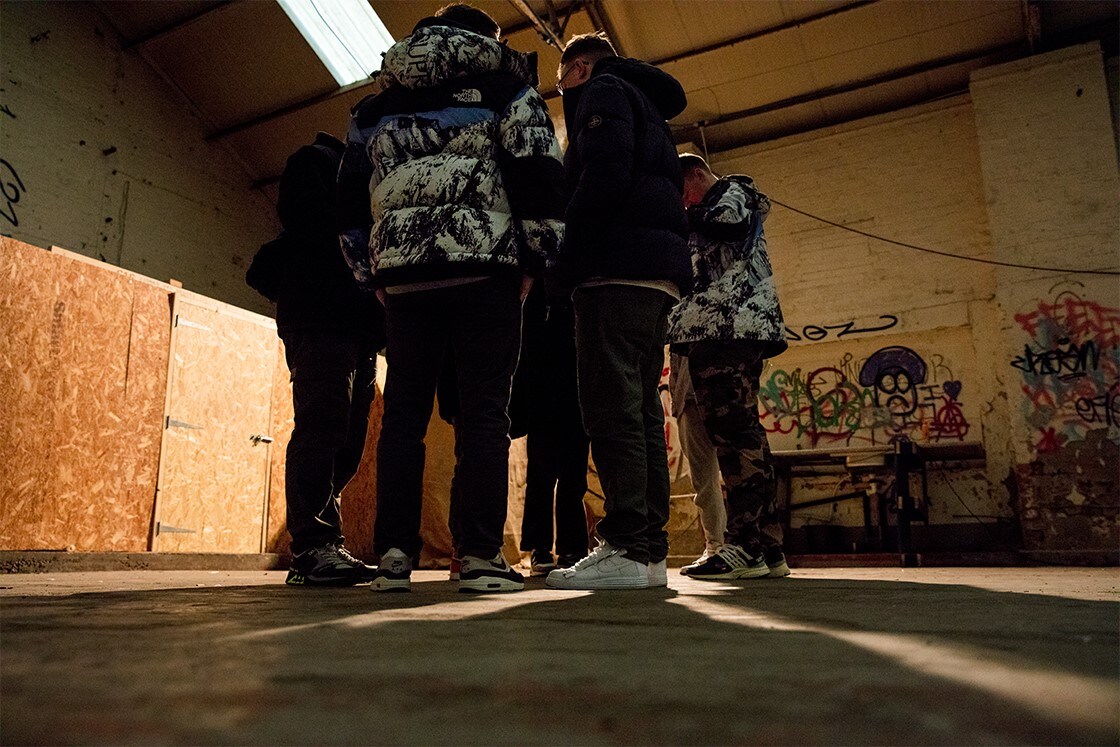 With the legacy of iconic design in mind, we explored the impact of the silhouette on the ever-changing social landscape with seven Liverpool natives. Watch the film and hear their stories here.

The Nike Air Max 98 Gundam and Tour Yellow are now SOLD OUT.