ADIDAS ORIGINALS BY CRAIG GREEN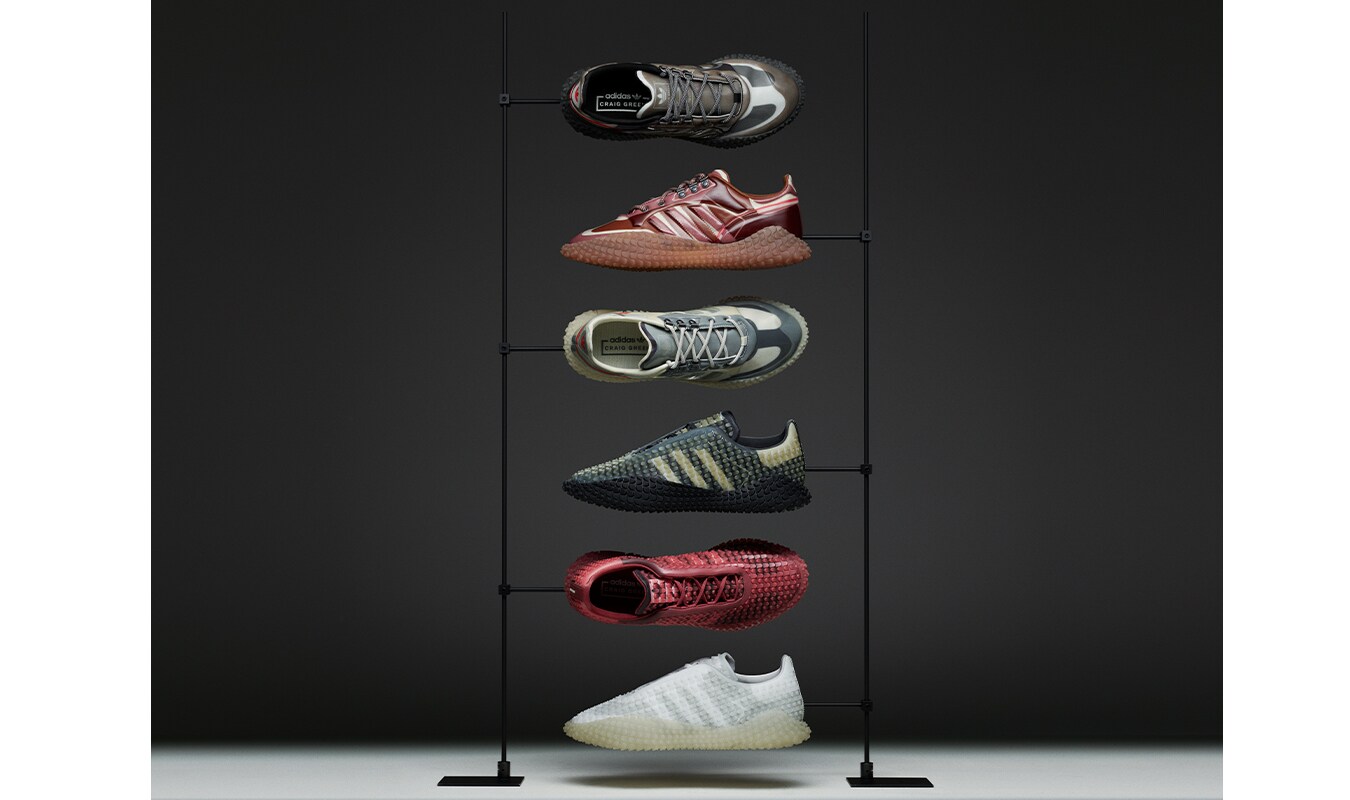 adidas
Originals continue their partnership with British menswear phenomenon Craig Green with two fresh styles steeped in the history of adidas.
Following on from the Kontuur pack which was released earlier in the year, adidas Originals by Craig Green introduce two new silhouettes, the Polta AKH I and the Graddha AKH. This second drop is a homage to the history of the sneaker design at adidas with a technique that Green calls "ghost layers". The two styles merge iconic adidas silhouettes, as well as playing on signature adidas design features.
"These sneakers are a celebration of the history of adidas, its construction and design," says Craig Green. "It's about experimenting with elements of the past to create new forms, looking at skin and anatomy."
The Polta AKH I overlaps two adidas iconic styles together, the Boston Super and Samba, with a translucent ghost layer that reveals one beneath the other. For Green, it was about showcasing the each unique adidas design focusing on the different angle of the three-stripes. The ghost layer effect is achieved by printing on the base layer bonded with a translucent upper, like seeing the anatomy through the skin. The sneaker is finished off with metal eyelets and the adidas Kamanda sole unit.
The other sneaker also celebrates the Kamanda sole unit by letting it grow over the body of the sneaker, seamlessly from sole to the upper. The Graddha AKH adopts a translucent skin moulded onto the base layer, made up with the adidas three-stripes branding.
Both styles capture a visual language from both adidas and Craig Green, playing on Green's fascination of the anatomy injected into the heritage of adidas.
The
adidas
Originals by Craig Green are coming soon to
SEVENSTORE
.